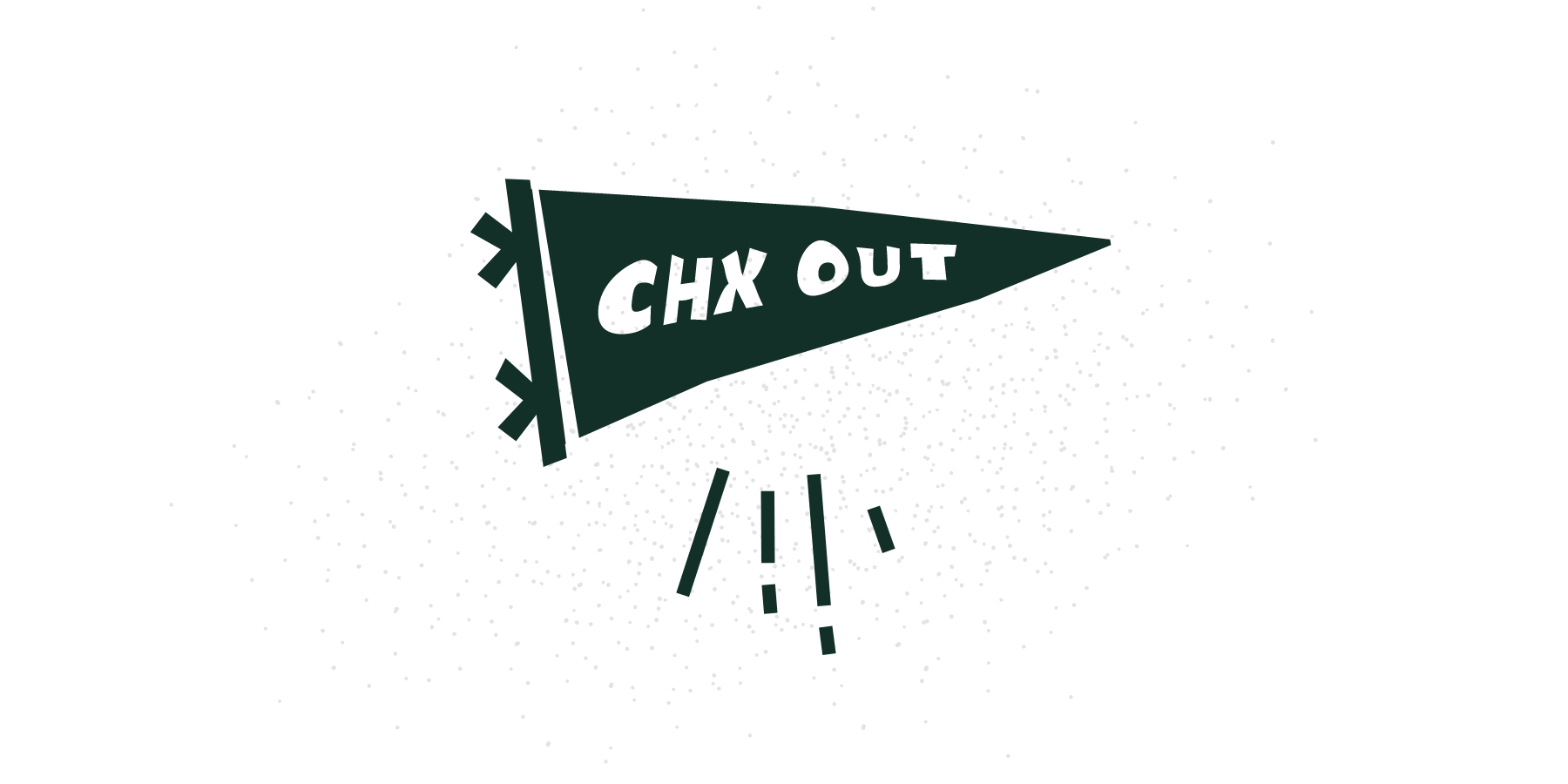 OUR OUTLOOK IS SIMPLE. TO US, AT LEAST.
We're people-focused people. And that extends beyond the kitchen, beyond the dining room, and beyond the sidewalk. Whether it's working with our team to help grow personal and professional lives, or working to build a business that sets an example for workplace and community equity, we're here for people. It seems so simple, but hey—we never said that we're astrophysiologists or whatever.

We take care of our people, our people take care of our guests, and we all work together to take care of our community—and the peeps around us. All the while, maybe we can sit down and enjoy a chicken sandie or two.
OUR PHILOSOPHY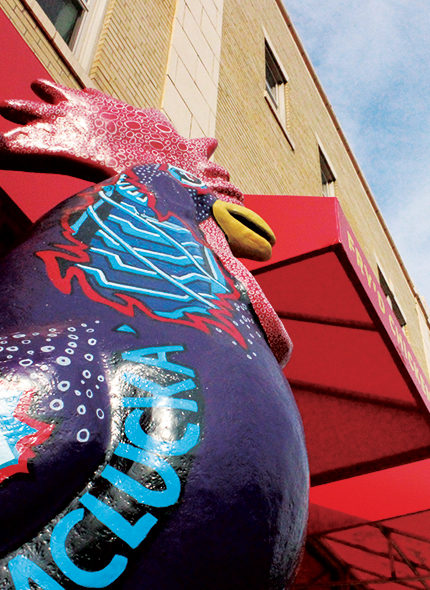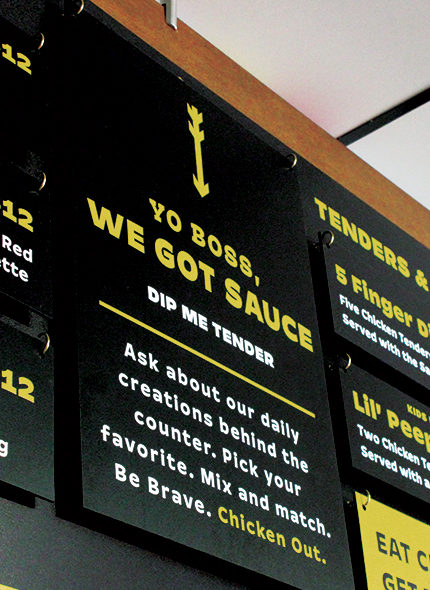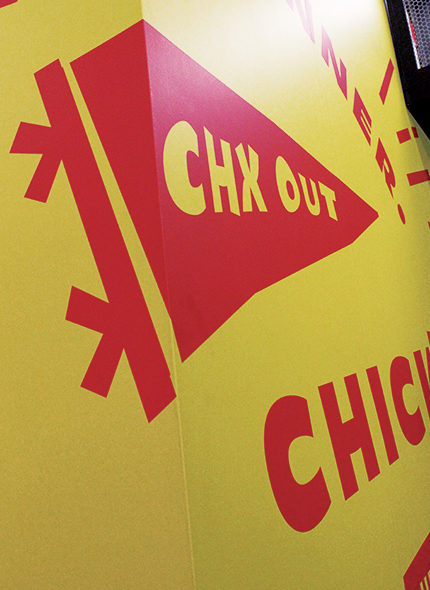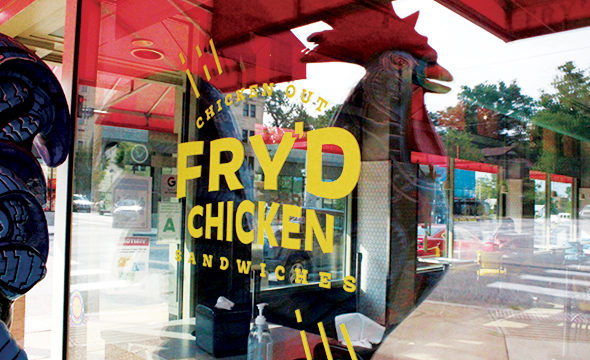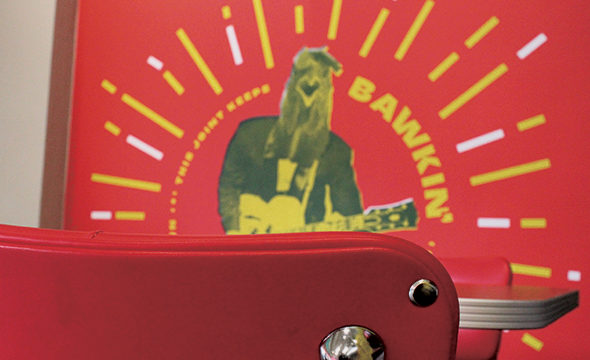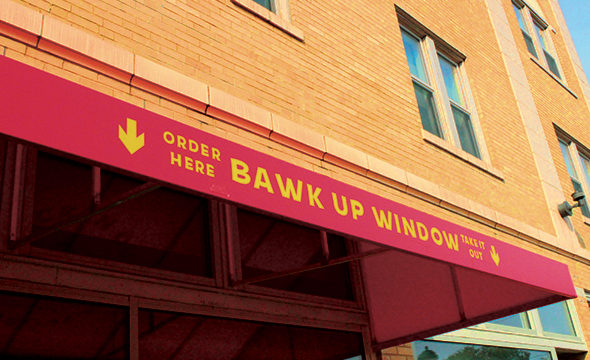 THE SPACE
To have the opportunity to create a funky restaurant concept that we love is a huge benefit. But, even bigger is knowing that we get to work with partners and providers that drive our environmental commitment. When possible, we're using compostable and recyclable materials, and even working to limit paper material use altogether. If you know of a provider or foodservice organization that shares these values, we'd love to find a way to work together.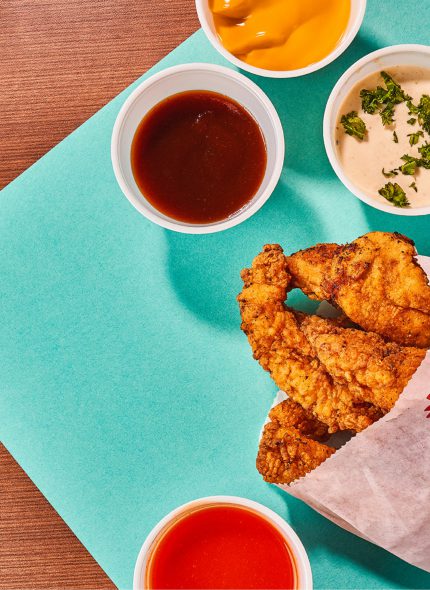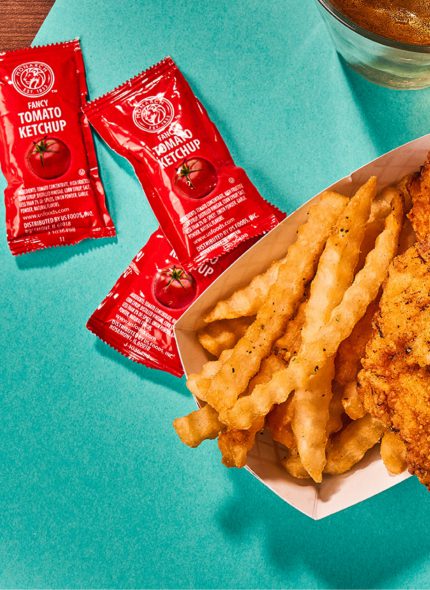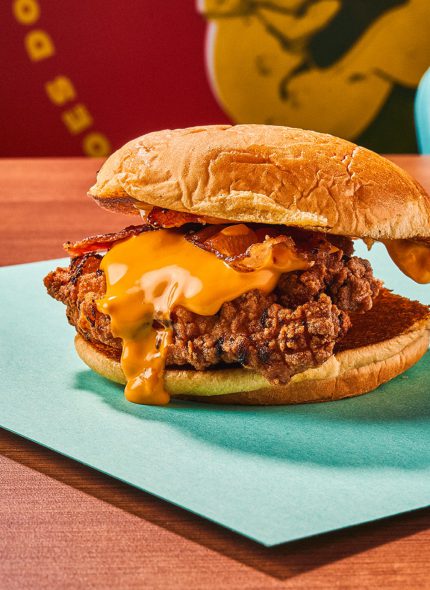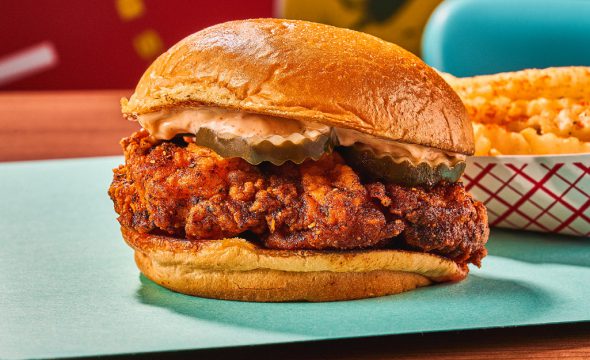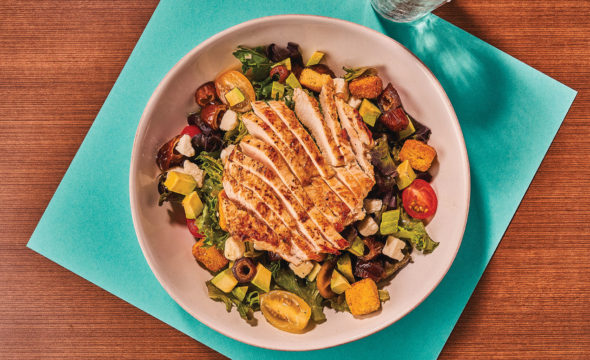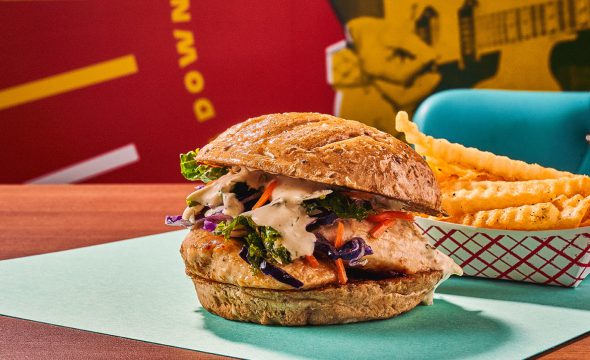 THE GOODS
Service + Chef-Driven
This is what makes us flap our wings.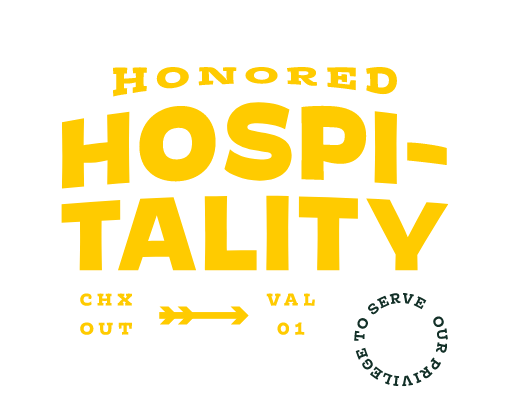 We don't take the privilege of service for granted. Every time you set foot in our coop, or just take home some tasty chx, we're thankful. We show it. And that's what hospitality smells like.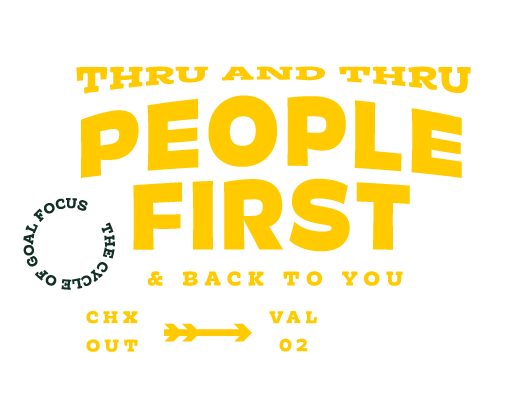 If you take care of people that take care of people, they will take care of people. We take pride in providing healthcare and helping our people achieve their goals for now and into the future.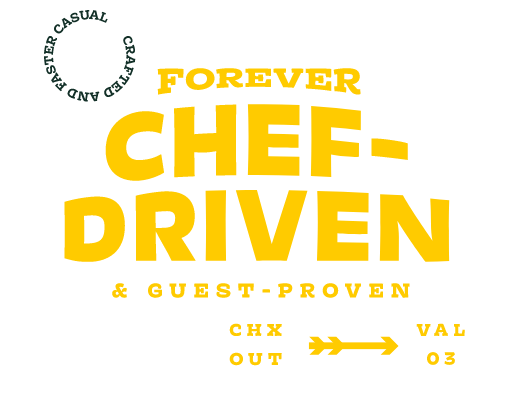 Great food doesn't just start in the kitchen. Having the foresight to source the right purveyors and partners, paired with providing culinary leadership is really what you're tasting.
Work at Chicken Out
The Roost.
Our Founding Feathers.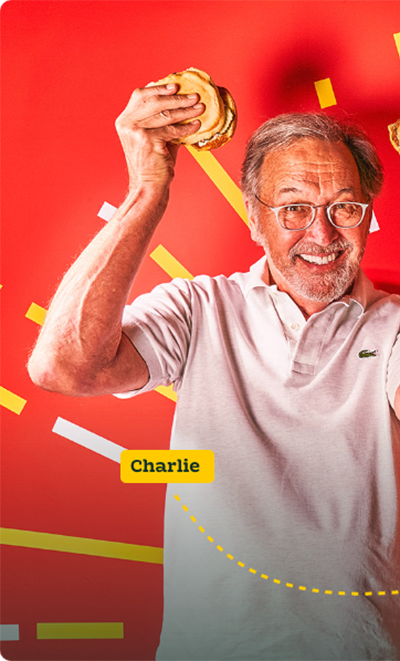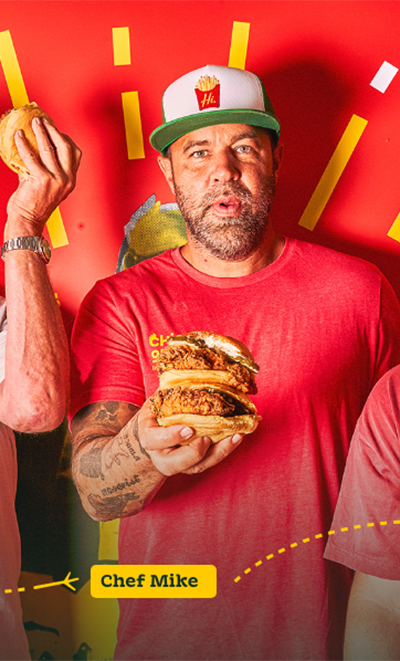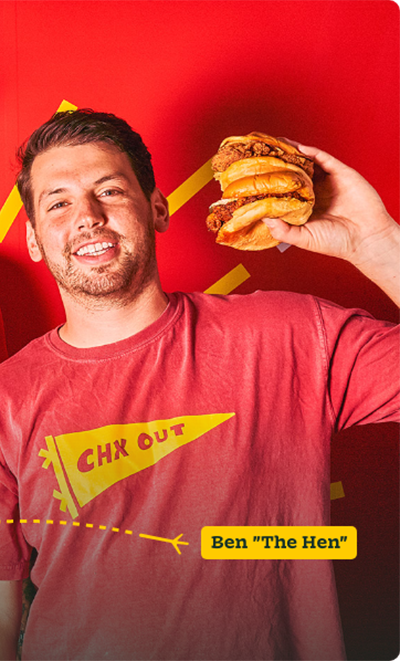 The Gift that Keeps on Clucking
Flowers say I'm sorry. Chocolate says I love you. Chickens say bawk bawk.
Purchase an E-Giftcard