Sandwiches
The Chicken Out
The Chicken Out
Fried Chicken, Pickles, Duke's® Mayo, Martin's® Potato Bun
The Spicy Chicken Out
The Spicy Chicken Out
Nashville Style Fried Chicken, Pickles, Crystal® Hot Sauce Mayo, Martin's® Potato Bun
Cheep & Cheddar
Cheep & Cheddar
Fried Chicken, Peppered Bacon, Cheddar Sauce, Martin's® Potato Bun
Chicken Caesar Sammie
Marinated Grilled Breast, Romaine, Tomato, Parmesan Crisp, Caesar Dressing, Martin's® Potato Bun
Mo Parm Mo Fowl
Mo Parm Mo Fowl
Chicken Parmesan with Marinara, Mozzarella, Arugula, Served on Cheesy Garlic Bread
Chicken Burger
Single Grilled Chicken Burger, Duke's® Mayo, Martin's® Potato Bun
Faux Hawk
Faux Hawk
Hungry Planet® Plant-Based Chicken, Iceberg Lettuce, Pickle, Mayo, Martin's® Potato Bun
Cowboy Chicken
Fried Chicken, American Cheese, Sugarfire® St. Louie BBQ Sauce, Onion Ring, Martin's® Potato Bun
C.B.R. Wrap
Fried Chicken or Marinated Grilled Breast, Romaine, Tomato, Bacon, Ranch, Shredded Cheese, Flour Tortilla
Chick Us Out on the Gram
For Monthly Specials
Add-Ons
Cheese
American
Mozzarella
Cheddar
Cheddar Sauce
Other Stuff
Bacon
Fried Egg
Avocado
---
Fingers & Things
5 Finger Discount
5 Finger Discount
Five Chicken Tenders. Served with the Sauce of Your Choice.
Lil' Peeps
Lil' Peeps
Two Chicken Tenders or Grilled Cheese Sandwich. Served with a Choice of Side and a Drink.
Ask about our daily creations behind the counter. Pick your favorite. Mix and match. Be Brave. Chicken Out.
Lil' Peeps are for Kids 12 & Under, Please.
---
Salads
Buffalo Chicken Salad
Chopped Fried Chicken Tossed in Buffalo Sauce, Romaine Lettuce, Cherry Tomato, Cornbread Crouton, Shredded Mozzarella, Creamy Ranch Dressing
Strawberry Poppyseed
Marinated Grilled Breast, Spinach, Strawberries, Mandarin Oranges, Toasted Almonds, Feta, Balsamic Poppyseed Dressing
The Brutus
The Brutus
Grilled Chicken Caesar, Parmesan, Wheat Croutons, Skinny Avocado-Yogurt Dressing
Superfood Salad
Marinated Grilled Breast, Superfood Slaw, Shredded Kale, Dried Cranberries, Spicy Candied Pecans, Feta Cheese, Blueberry Vinaigrette.
---
Sides
Crinkle Fries
With Chicken Salt
Make it a Meal.
ADD A SIDE AND FOUNTAIN DRINK TO ANY SANDWICH OR ENTREE
---
Drinks & Dessert
Milk Shakes
Chocolate, Vanilla, Strawberry
Freshly Baked Hand Pies
Seasonal Variety
Smoked Chocolate Chip Cookies
---
SHHHHH.
DON'T TELL ANYONE OUR SECRET RECIPE. FOR REAL. DON'T.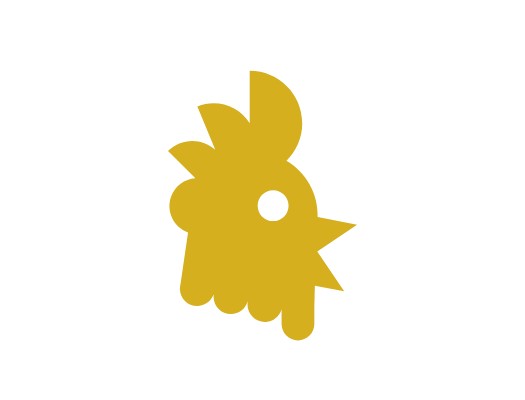 CHEF-DRIVEN &
SUPER GOOD INGREDIENTS
SO PROFESSIONAL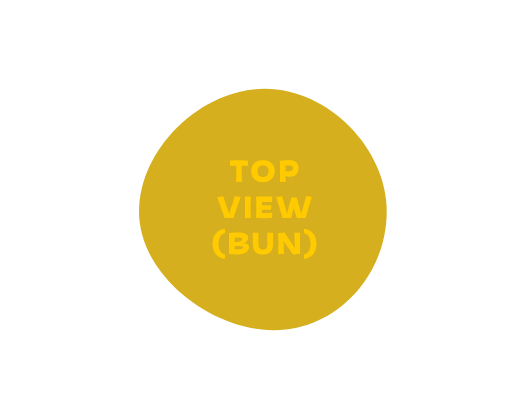 THE BEST BUN OF ANY
KIND MONEY CAN BUY
MARTINS®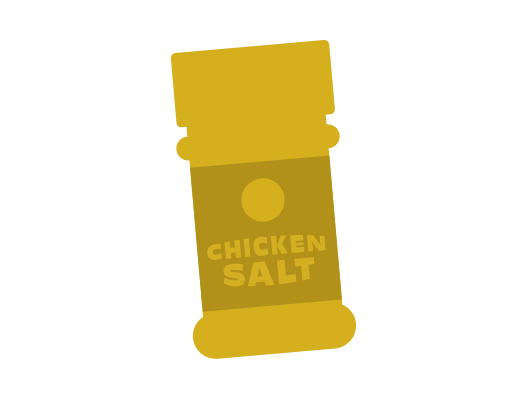 SEASONING RECIPE PASSED
DOWN BY KANGAROOS*
*ASK ABOUT IT